SEMINAR
HOW TO BUILD A POWERFUL KNOWLEDGE BASED BUSINESS
- An Introduction

Outline
The knowledge based economy is fast becoming a reality. Globalization, increasing computing power, higher bandwidth, the Internet revolution are some of the underlying forces enabling this expansion. Organizations of all types and sizes have to now be continuously asking the central question - how do we become a knowledge based organization ? However to become a knowledge based organization you have to embrace a knowledge based business model. How does a company become a successful knowledge driven organization ? How can it develop, morph, evolve and thrive as a knowledge fueled enterprise ?
Key Topics we will explore :-
mental models, attitudes, knowledge business models, knowledge mapping, knowledge pattern recognition, running scenarios and simulations, knowledge strategy, knowledge enabling technology platforms, leveraging the e-knowledge market idea, harnessing intellectual capital, infrastructural capital, and customer capital, people, processes, technology, case histories, e-business, e-learning, community, measurement, new valuation and measurements, seeking the killer application, launching learning adapting and sustaining growth.
Who Should Attend ?
This seminar is designed for entrepreneurs, business leaders, CEO's, CFO's, CIO's, CKO's , knowledge managers, business architects and strategists, and other interested executives. It is also ideal for teams of business leaders who are looking for innovative insights, creative direction, powerful methodologies and frameworks, and new thinking to help them power up their knowledge based enterprises.

Why Attend ?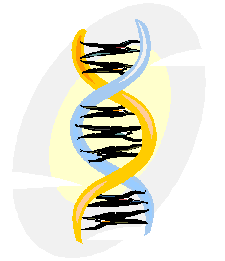 The Knowledge revolution being unleashed by the recent mapping of the human genome, is a potent indicator of the powerful way knowledge is unlocking new pathways to solving human problems. The spread of foot and mouth and mad cow disease is a yet a useful reminder of how ignorant we still are of many things and how connected we all potentially are. This seminar provides you with an opportunity to step away from running on the current business treadmill. It helps you to reflect on how effectively your organization is addressing the central question of how do we build a powerful knowledge based business ? And are we doing it thoroughly enough, fast enough, and deeply enough to yield enduring and sustainable knowledge performance well into the future ? You are exposed to independent, advanced, new thinking in knowledge management. This will help you to better understand, interpret, adapt and respond, to the challenges emerging from the growth and spread of the global knowledge based economy. This seminar will also be helpful at both a personal and professional level. It is just as important to be developing You Inc, as it is to be building your organization's knowledge based business. This is moreover, a unique opportunity to leverage the wisdom and experience of a smart group of other attendees with shared interests. It is a perfect environment in which to begin to build new knowledge relationships. It is a quality way to expand your knowledge network. Ultimately this seminar will not equip you with all the answers to the main question. However, it will arm you with insight, understanding, greater clarity, and methodologies, frameworks, and practices for making your own blueprint, developing your own specific answers, and translating those into effective action. It will help you to see your own ignorance and one pre-condition of wisdom, is to know what you don't know. You will certainly be positioned to take your knowledge game, to a whole new high performance level.
Schedule - One Day Seminar
7:30 - 8:30 am - Registration & Networking
8:30 - 10:00 - Module 1 - Envisioning The Knowledge Based Business
10:00 - 10:15 - Break
10:15 - 12:00 - Module 2 - Laying Bare The Pieces Of The Knowledge Based Business Puzzle
12:00 - 1:00 pm - Lunch
1:00 - 2:30 - Module 3 - Architecting The Knowledge Based Enterprise
2:30 - 2:45 - Break
2:45 - 4:00 - Module 4 - Creating, Testing, Launching, Learning, Adapting & Sustaining the Knowledge Based Organization
4:00 - 4:30 - Wrap Up
Agenda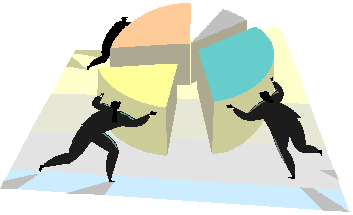 Envisioning The Knowledge Based Business
Reframing - Rethinking The Mental Model Of The Business
Developing A New Business Model Concept
Mapping the gaps between the Present and Future realities - Assessment
Applying Knowledge Pattern Recognition to decode the current context, and profiling the current organization and its current, strengths, weaknesses, threats and opportunities in relation to established knowledge patterns
Formulating innovative Knowledge Strategy to change the rules of the game
New economic laws - increasing returns, disruption, ..
Formulating and Evolving the killer application
Radical Knowledge Innovation as revolution
Entering the Knowledge Theatre
The e-Knowledge market
Co-creating, and co-evolving in a Knowledge Business Ecosystem
New ways of looking at Space, Time, Geography, Cost, Quality,
Operating in the Global Knowledge-Based Economy
The Knowledge Based Business Plan


Laying Bare The Pieces Of The Knowledge Based Business Puzzle
Knowledge Patterns as a critical framework to sorting out the knowledge construction puzzle
The pre-feasibility of harnessing the e-knowledge market concept
Harnessing Intellectual & Human Capital
Building Infrastructural Capital
Mobilizing Customer Capital
People Issues
Process Issues - Generation, Capturing, Organizing, Exchanging, Protecting, Distributing, Packaging Leveraging and Exploiting Knowledge
Technology Issues
An assessment of knowledge infrastructures and potentially knowledge enabling software systems
Special Issues - e-Business, Learning, Community, Intellectual Property Intangibles,
Anchoring the business on timeless knowledge principles
Measuring success, and performance using a new valuenomics
Pitfalls to watchout for.

Architecting The Knowledge Based Enterprise
The architecture of a knowledge based organization
Select Application Case Histories & Lessons Learned
Kaieteur Institute Design methodology

Creating, Testing, Launching, Learning, Adapting & Sustaining the Knowledge Based Organization
Running A Scenario To Envision Future Possibilities - A Group Exercise
Modeling, Prototyping, Simulation, & Real World Testing
Developing Your Own Personalized Or Customized Blueprint & Compass For The Knowledge Based Enterprise
Change dynamics
Sustainablility and growth
Constant Innovation
The Knowledge Production System
Benefits
Our value proposition is that we are a knowledge-based Institute. We focus on nothing but knowledge. We walk the talk
and practice what we preach which makes our contributions authentic . We do our own independent advanced thinking and innovative research. We operate as a virtual enterprise with a significant knowledge network. We therefore are in a position to transfer uniquely synthesized, balanced, powerful learning experiences which will give you traction and allow you to move ahead dramatically. All at a cost that's low relative to what you will be able to do with the knowledge we make available.
In summary we shrink your time to new knowledge about knowledge, lower your new knowledge acquisition costs, package knowledge efficient learning experiences, and deliver high quality impactful insights which you can put to productive use.
Faculty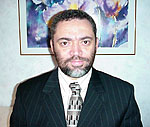 Bryan Davis is Founder and President Of The Kaieteur Institute For Knowledge Management in Toronto. The Institute is currently engaged in advanced independent research into e-knowledge markets, knowledge enabling software, knowledge business models, knowledge-based innovation, knowledge pattern recognition. He is currently working on a project to launch an international consortium researching e-knowledge market-places. He has been transforming information, document, and knowledge management theory into practice for over twenty years. Mr. Davis's experience spans the realm of knowledge management, document management, workflow, business process analysis and redesign, and records automation, competitive intelligence, corporate portals, e-business and CRM. . He is a graduate of York University's Philosophy Programme. He was until recently, a Vice President of Knowledge Management Strategies and Research with the Delphi Group Canada. He has previously been an Information & Technology Consultant with the Municipality Of Metropolitan Toronto; Manager Of The Corporate Records Centre for Metro Toronto; Regional Superintendent Records Management Transport Canada (Ontario Region); and Assistant Chief of the Toronto Federal Records Centre, National Archives Canada. He is regularly asked to make presentations at Conferences around the world. He teaches a new Seminar on e-Knowledge Based Innovation. He also teaches a Knowledge Management Course in the University Of Toronto's School Of Continuing Studies, has been an instructor of the Delphi Group's Institute on Knowledge Management, Document Management, and Workflow, and a regular presenter/organizer at Delphi Group Canada Seminars, and Conferences. . He is a Past President Of The Toronto Chapter and National Director of CIIMS, helped launch a Knowledge Management Special Interest Group with CIPS, authored a major Research Report On Knowledge Enabling Software, and been called upon to provide advice to to the Society of Management Accountants of Canada, The Royal Bank, The Centre For High Performance, and the University of Toronto Faculty of Information Science. His clients have included WorldCom, Information Architecture Group, Carana Corporaton, Zurich Life, Sun Life, Sears Canada, Educational Testing Service Of New Jersey, Baush & Lomb, Government Of Puerto Rico, and Hong Kong Productivity Council among many others.
Registration
Dates :
The seminar will be usually held Monthly subject to adequate registration, ( see Posted dates on our web site announcing upcoming events, or contact us ).
Times :
8:30 am - 4:30 pm ( Registration is from 8:00 am - 8:30 am )
Location :
Downtown Toronto. ( Other Locations TBA ).
Venue :
Specific Location details and map will be forwarded upon registration
( Note: On-site seminars and overseas engagements are available by special arrangement)
Registration Fee :
In Canada -: $ 350. plus $ (7 % GST) =

$ 374.50

per attendee




US = approx $ 271.

including 7 % GST ( per prevailing exchange rate)
( Group Discounts Available. Ask. )
Fees Include :

Attendance at the seminar, handbook, lunch and refreshments
Transfers & Substitutions :

If you have pre-registered and are unable to attend, your fee can be applied to the next running of the course, or someone else from your company may be sent as a substitute.
Accomodation :

Upon request, we will be happy to forward a short-list of recommended nearby Hotels.
Cancellation & No Shows :

Attendance can be cancelled up to 10 days before the seminar via written notice.
No-shows are still charged the full registration fee.
How To Register :
By Telephone :
416-651-1837
By Fax : 416-651-2108 ( complete registration form below and Fax back )
By E-Mail : info@kikm.org
By Mail : The Kaieteur Institute For Knowledge Management
67 Alberta Avenue, Toronto, Ontario.Canada .M6H-2R7
Payments : Payment must be received prior to attending the seminar.

Payments can be by Cheque, Cash, or American Express Credit Card
Cheques should be made payable to :- The Kaieteur Institute For Knowledge Management
Paying Using Amex : Complete the Form Below & Fax to 416-651-2108
Paying Using Visa or Mastercard :
VISA and Mastercard payments can be completed via our Knowledge
Agency at Knexa.com . See below for these processing details.


Procedures For Mastercard & Visa credit card processing :-.
An alternate Registration processing route to join the seminar, is go through our Knowledge Agency set up at Knexa.com
Some attendees to previous seminars have used this channel, and it worked fine for them.
( I am also on the Advisory Board for Knexa so it's a trusted relationship ).

The procedures for doing this is as follows :-

1) Please go to www.knexa.com
2) Before you make a purchase on Knexa, you must be a 'Registered User', please click on 'Register' that is located on the bottom line
of the home page.
3)Take a moment to Register ( you will need to enter your credit card information)
4) After you have registered, go back to the home page, www.knexa.com
5) Click on 'Explore Knexas Knowledge Communities'
6) Click on 'Kaieteur Institute For KM'
7) In the 'Featured Items' Section (the scrolling list) you will see 'The Enhancing Knowledge Worker Performance Seminar+Date+2001' - Click on this
8) This will take you to a detailed description page...scroll to the end of this page and click on 'BUY NOW'
9) You will be asked for your Username and Password.
10)The purchase is now complete, you will download a voucher, please take a moment to fill this in. The last step is to either email or
fax the voucher to the Kaieteur Institute For KM.

FYI Our Contact at Knexa.com is :
Ravinder Mlait
Trading Relationship Agent
Knexa.com Enterprises Inc.
email: Ravinder.Mlait@knexa.com
Knexa Global: www.knexa.com
Ph: (604) 682-8485
Fax: (604) 682-7576
Pgr: (604) 686-3387
Toll Free in North America 1-877-330-0338
REGISTRATION FORM - Enhancing Knowledge Performance Seminar Event Date_________ :___________________
Name :
Title :
Organization :
Address :
Tel :
Fax :
( )
E-Mail :
( )
PAYING BY CHEQUE
My Cheque is Enclosed. ( $ + GST )
(GST#873396162 )
For $
PAYING BY AMEX
Charge My American Express Credit Card :

$
Name On The Card :
Card # :
Expiry Date :
Authorized Amount :


Signature
Fax This Form To
Fax : 416-651-2108
or Mail This Form To
The Kaieteur Institute For Knowledge Management
67 Alberta Avenue, Toronto, Ontario, Canada.M6H-2R7.