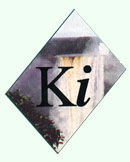 The Kaieteur Institute For Knowledge Management
Consulting
News

ORIENTATION
KNOWLEDGE SERVICES CONSULTANCY
KNOWLEDGE SERVICES

Knowledge Flow & Knowledge-Based Workflow

PROFESSIONAL RESOURCES

SPECIAL PROJECTS

KITE Competitive Intelligence System

"Let's Go Bananas" & " Sweet Spot" Game Simulation Projects

Kaieteur Institute - Knowledge Exchange Marketplace

Knowledge Pattern Playbook - Knowledge-To-Profit Patterns

Note:
We Are Based In Toronto, Canada but our network reach is global.
© 2004 The Kaieteur Institute For Knowledge Management
*About the name "Kaieteur":
Kaieteur Falls is the name of a spectacular waterfall in the interior of Guyana, South America. For us it is a metaphor for ageless, timeless, continuous FLOW. We believe the time has come for organizations to do a superior job of harnessing the ongoing fast-changing flow of knowledge, ideas, intellectual capital, and intangible assets.